CONTACT DETAILS AND EASY ORDERING FROM THIS WEBSITE
We are a well established mail order company, giving decades of honest and honourable service long before the Web was invented. We don't force you to complete orders on line if you don't want to. Thousands prefer to do business by Post, and you can too. No anonymous faceless, non-gettatable, people here! Simply make a note of the items you need , email or Post your order to us.
TELEPHONE: 0739-7295212 ( +44 739-7295212 from overseas) ask for Paula and she'll help all she can
, POST: Post the printed order form to:
The Sorcerers Apprentice 6 - 8 Burley Lodge Road, Leeds LS6 1QP, Yorkshire U.K



ON-LINE:


Use the on-Line Credit/Debit Card secure payment link buttons at the foot of each webpage.
Got an ENQUIRY? Then telephone Paula on 0739-7295212 or email her at:


Or: use any of the above email addresses to email through your order and ask us to invoice you with a pro-forma you can pay on line.
YOUR GUARANTEE: IT'S ALL IN STOCK TO SEND TO YOU RIGHT NOW! At the S.A. we never advertise anything without holding stock on the shelves. We don't dropship, we don't requisition stock from other suppliers. We don't sell other peoples' wares. All our products are unique - you can't get them elsewhere. Everything you see on this site is available for immediate despatch. Find unique, genuine esoteric materials on this site, order now and get them double-quick. So refreshing!
GET FLASHMAILS - KEEP AT THE CUTTING EDGE OF ESOTERICISM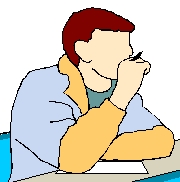 Do you have an enquiring mind? Would you like to Receive our famous Flashmail Newsletter containing Updates, Customer Experiences, News, Hints and Tips, special offers and new lines by Email every three months or so for FREE? Send an Email to:


Add Your Name Now!